Within walking distance of the cottages or just two minutes in the car, 'The Sunday Times' great British Beaches picks Benllech, Anglesey as one of its best:
"Red Wharf Bay is the huge scoop of sand on Anglesey's sheltered northeast coast, and Benllech is the village at its western end, just over the River Nodwydd. While Red Wharf Bay is immense, this stretch is of more manageable proportions: a short strip of golden sand with terrific rock-pooling, rarely troubled by the wind."
Plas Llanfair Cottages are situated on a country lane between Tyn-y-gongl and Marianglas and is within easy walking distance of the nearby village of Benllech (1/2 mile) which offers a full range of facilities for the visitor; range of shops, banks, cashpoints, Post Office, doctor and dentist surgeries, chemist, garage, hotels, cafes, quality restaurants, library, bowling green, tennis courts and children's playground. There is direct access to the coastal path and Benllech beach and Traeth Bychan.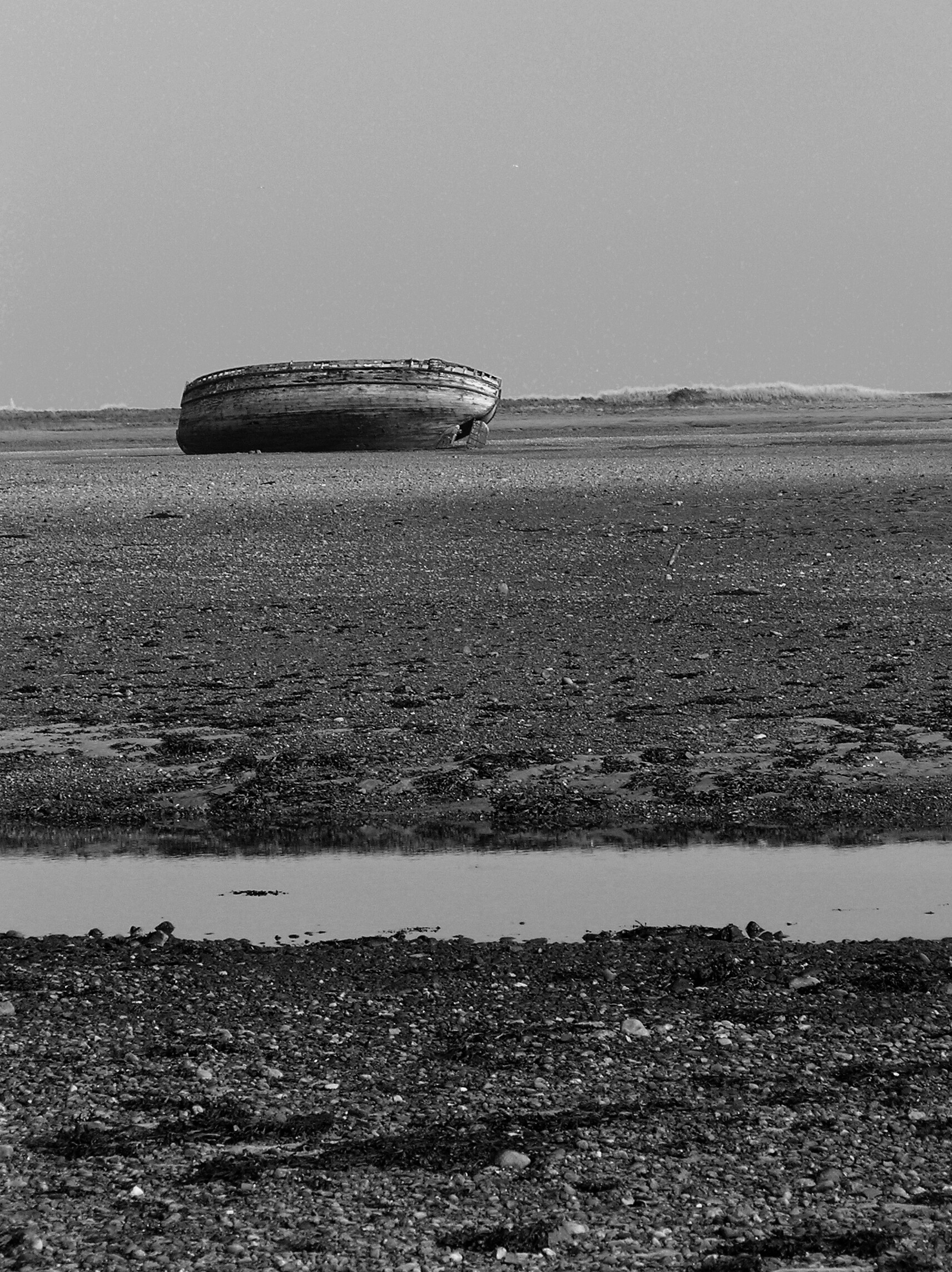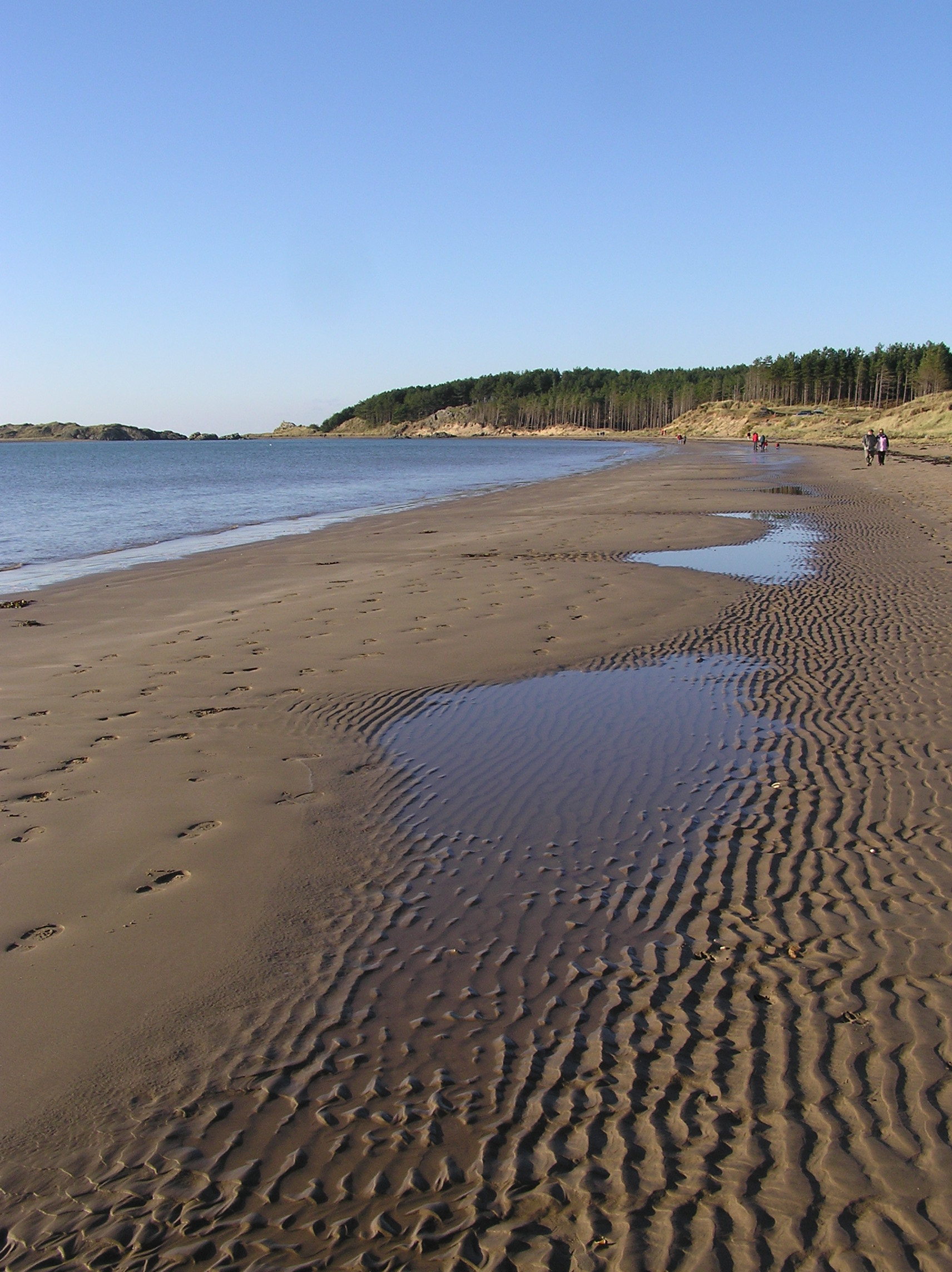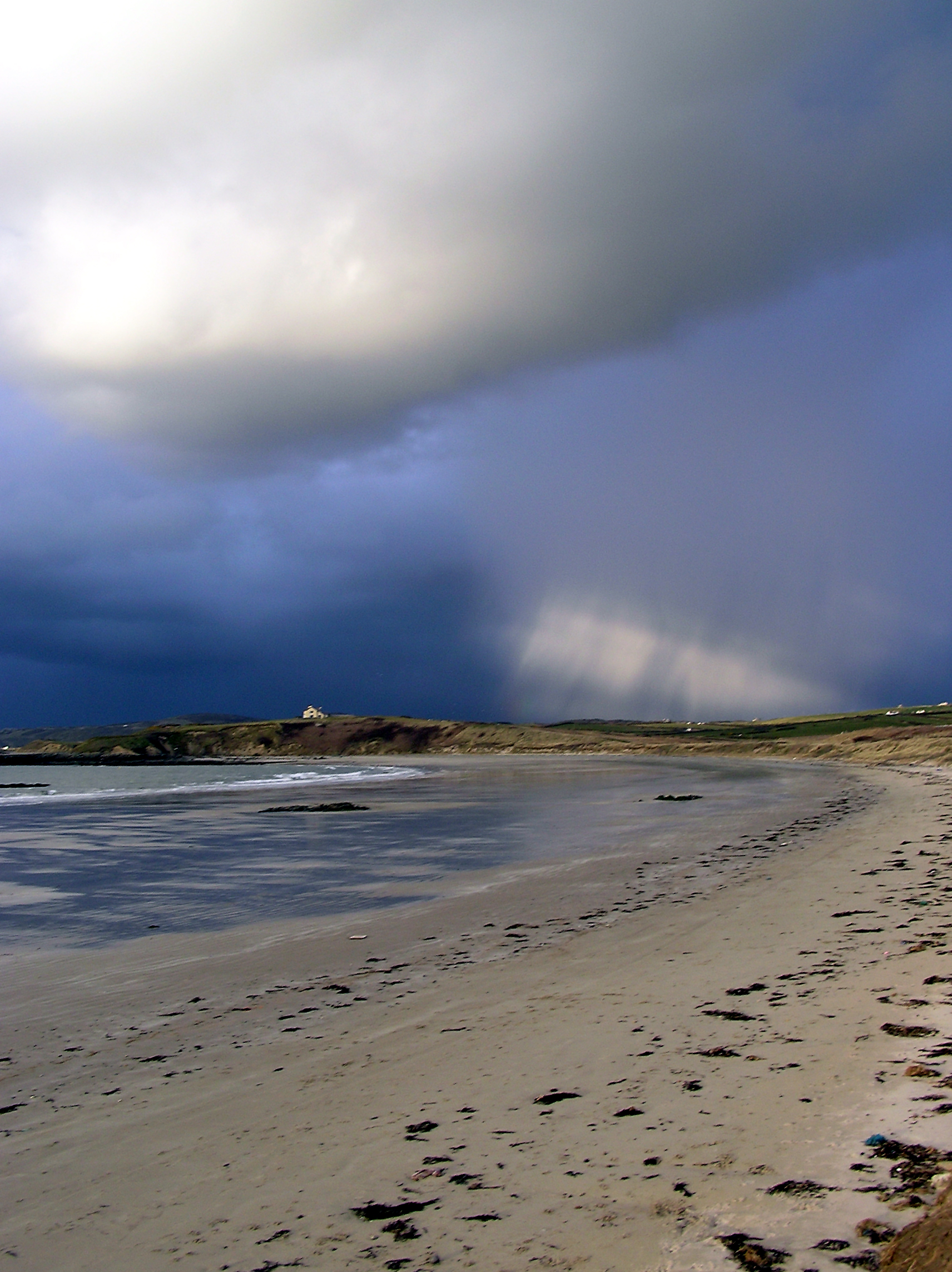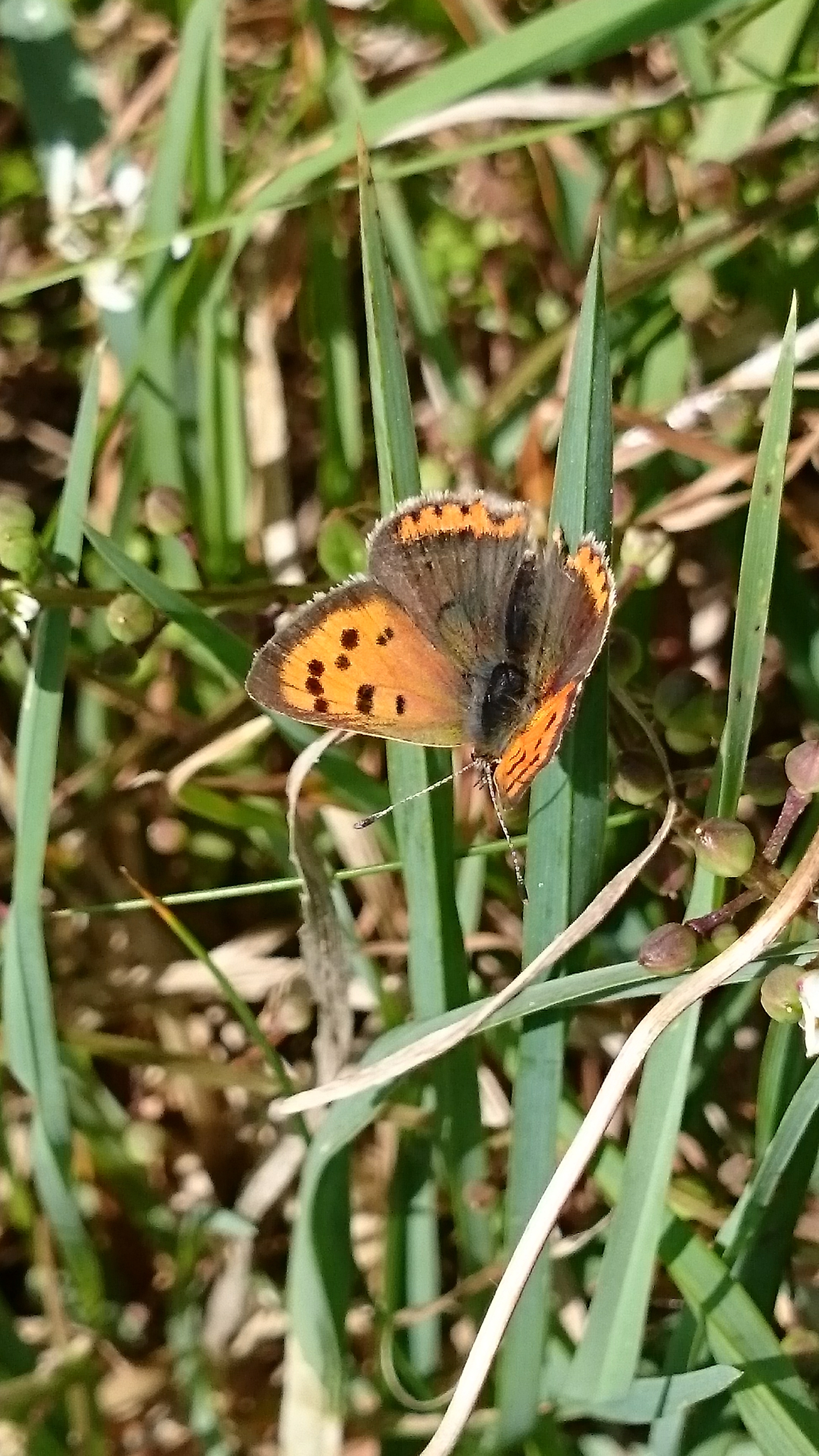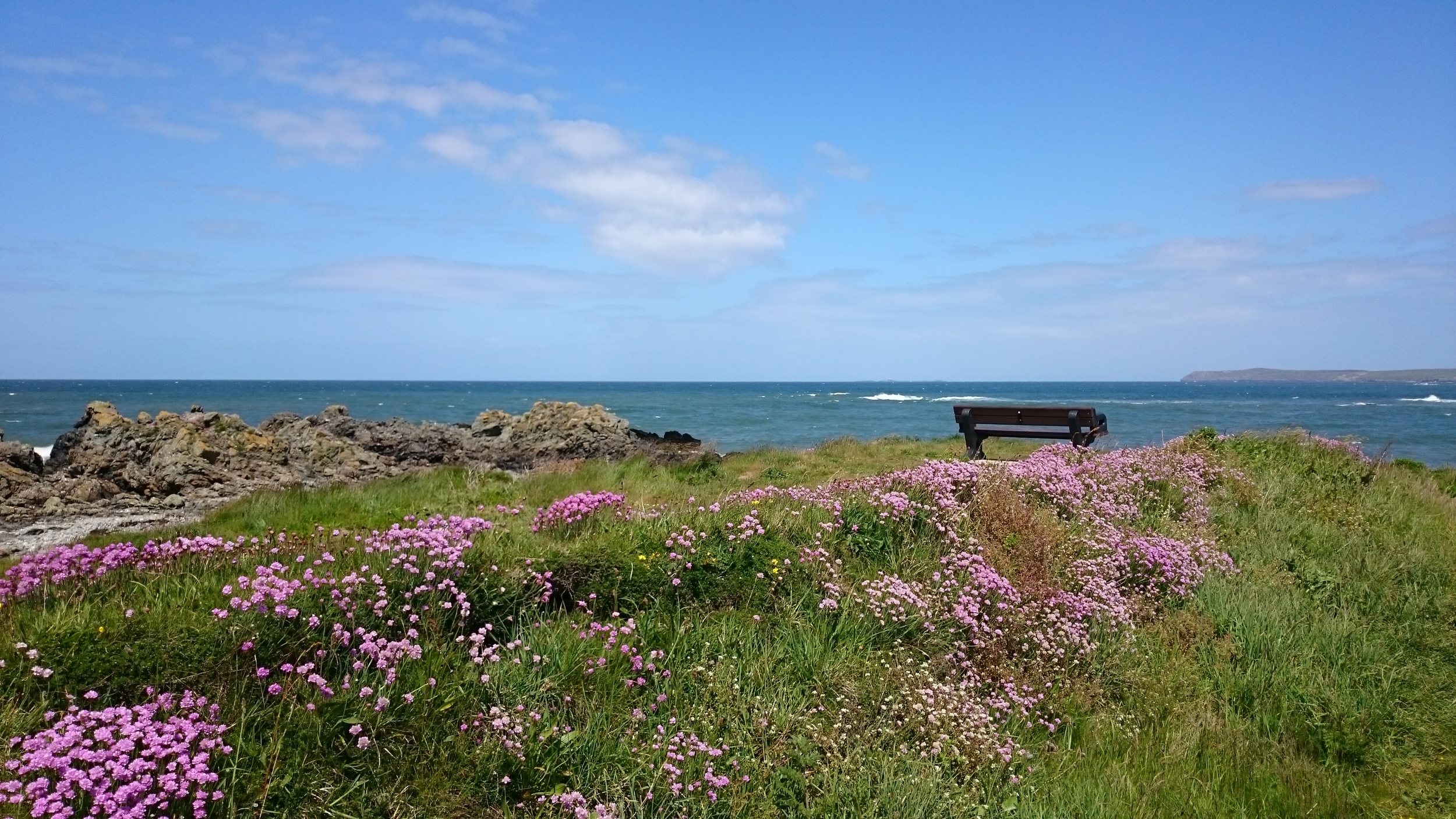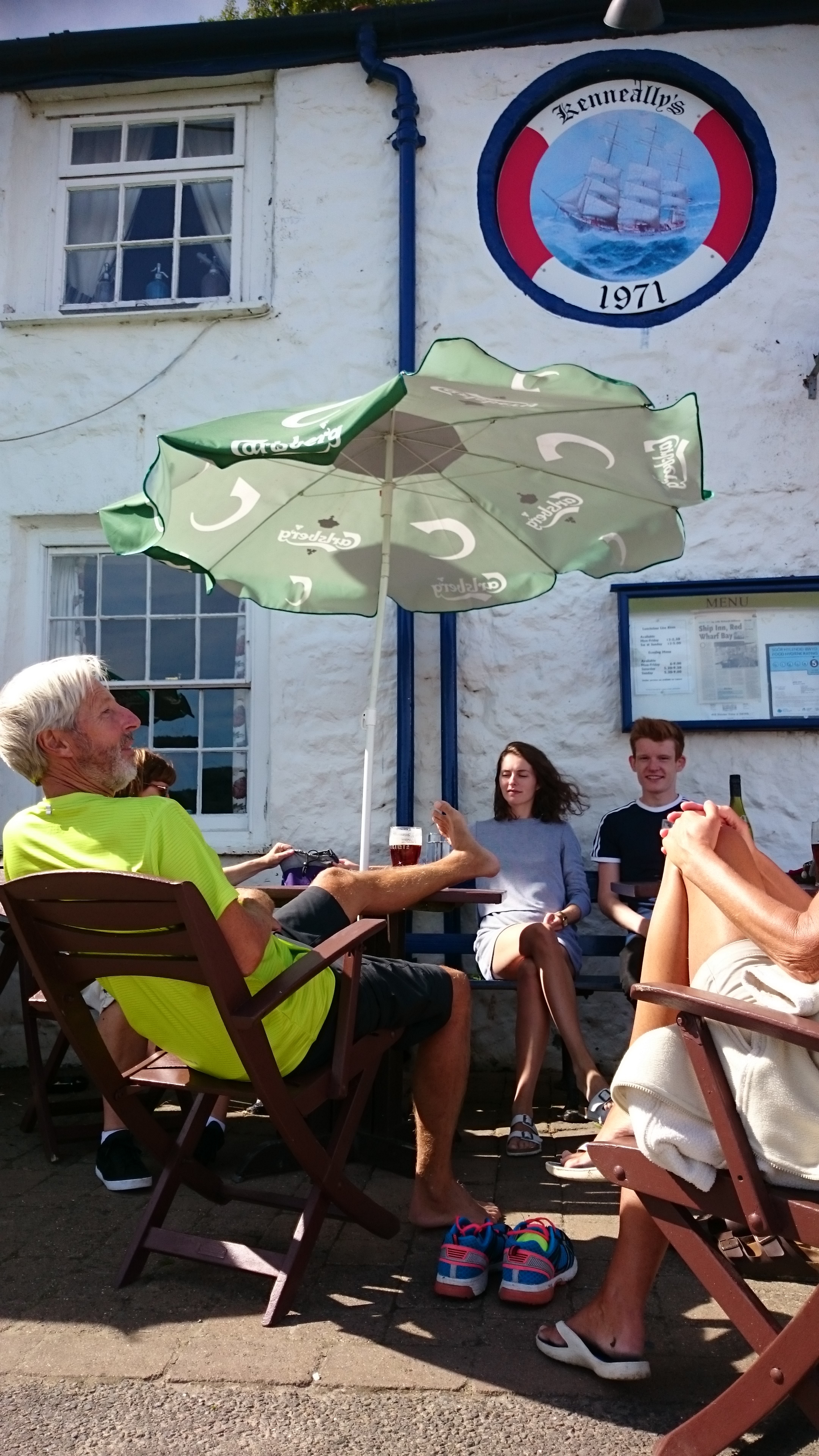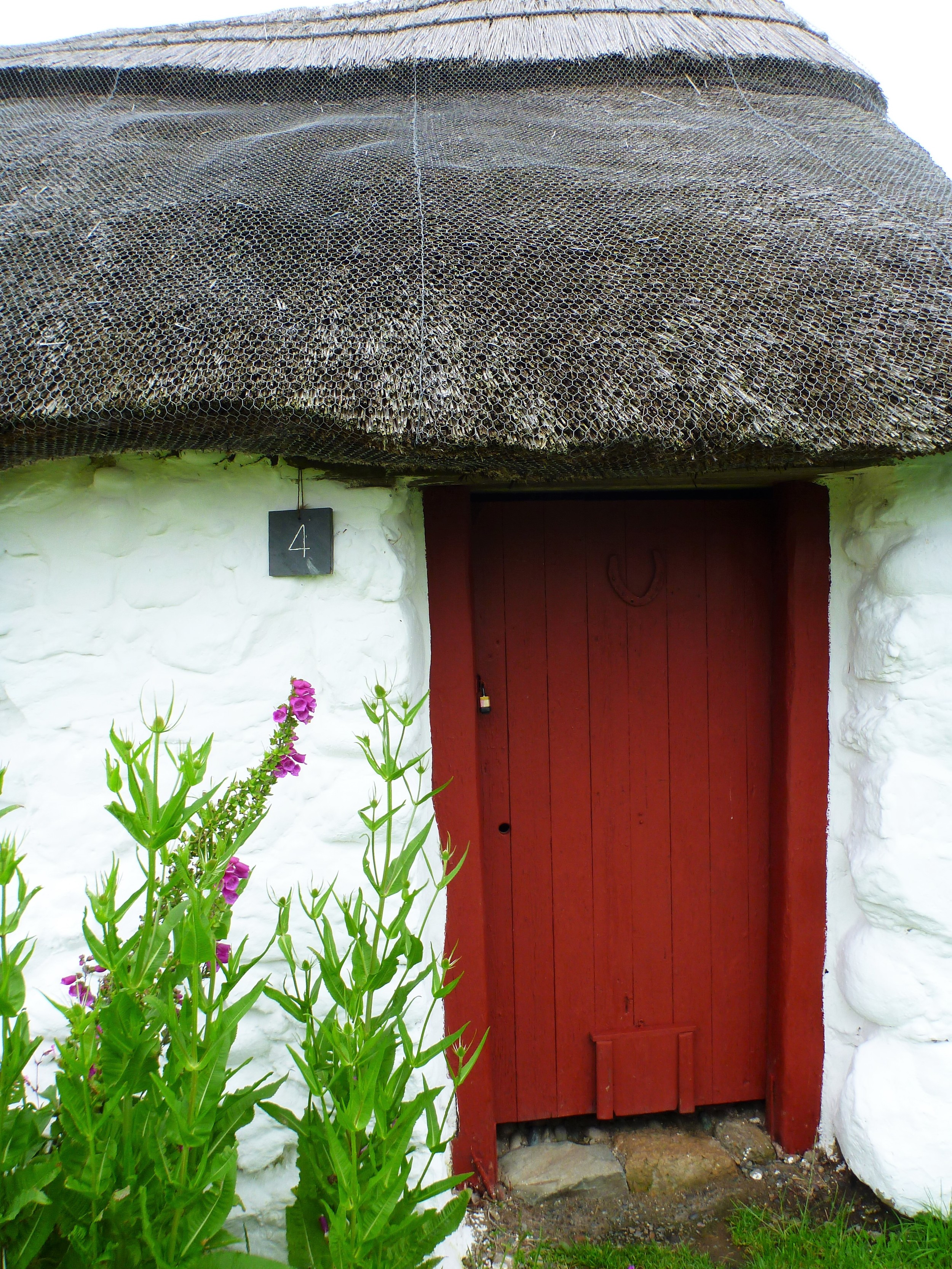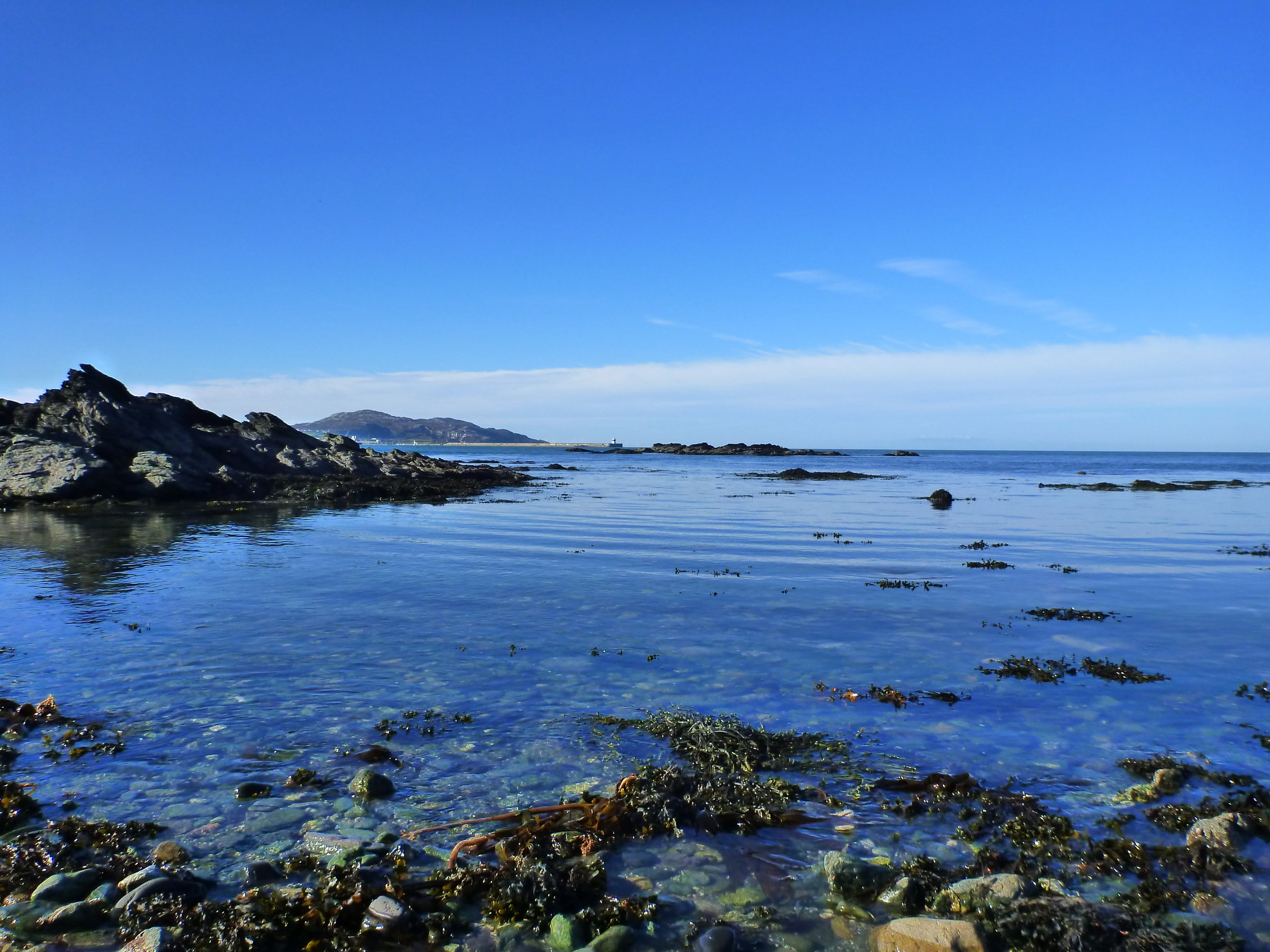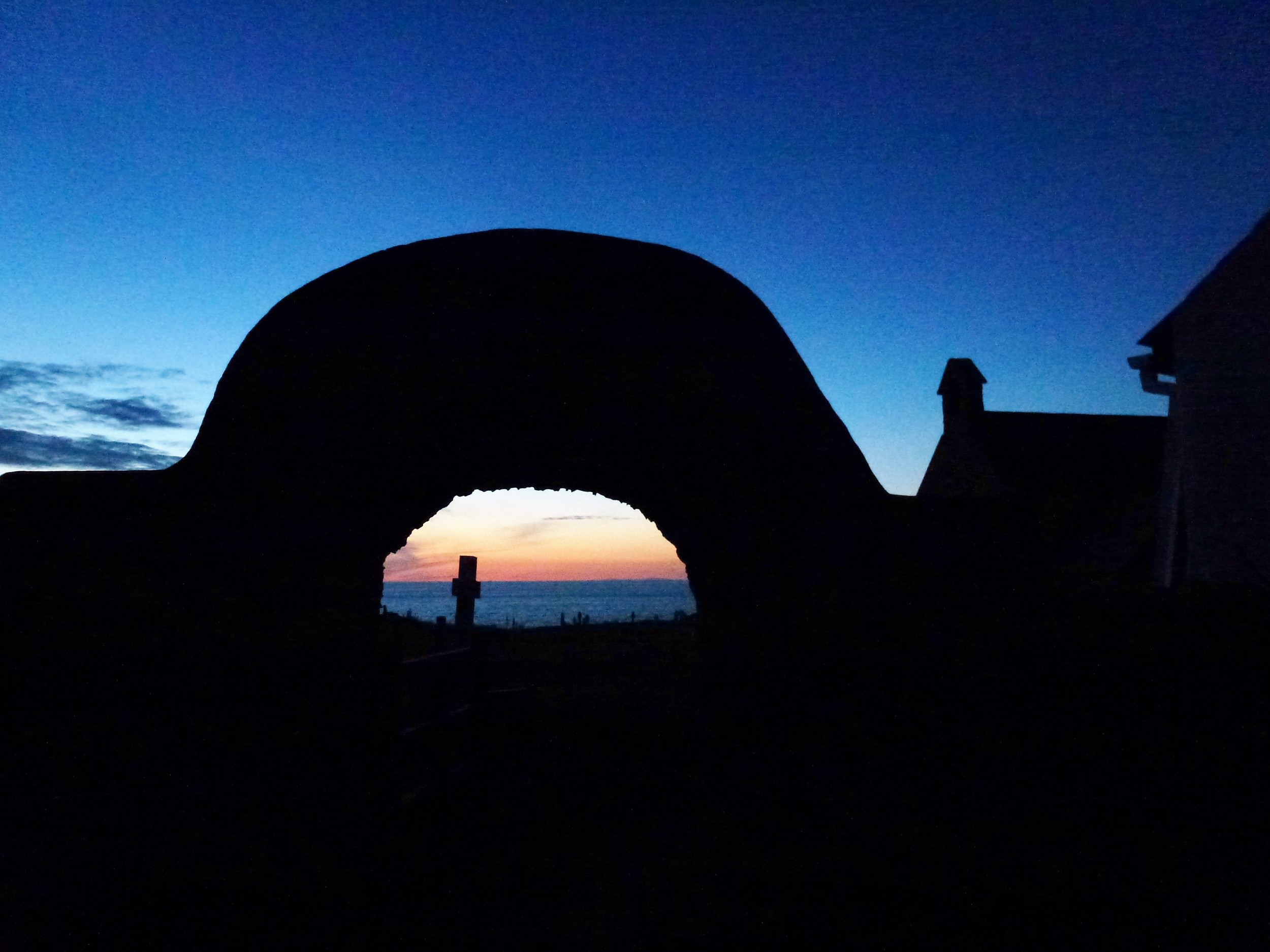 Lligwy, Moelfre, Sea Watch Centre and Din Lligwy
A number of Anglesey's diverse attractions fall within a 4 mile radius of the property including; Traeth Lligwy and Din Lligwy, Benllech Beach, Traeth Coch, Traeth Bychan and Moelfre (each providing facilities to meet a variety of needs and tastes) - swimming, sailing and watersports, fishing; a variety of public footpaths; cycle route; golf course at Storws Wen, Brynteg; Sea Watch Centre, Moelfre; horse riding at Cromlech, Benllech; fishing at Tyddyn Sargent, Llanfair ME.
Plas Llanfair benefits from being situated within an 'area of outstanding natural beauty'.
A designated public footpath runs through and alongside the property and connects directly (10-15 min walk) with the Anglesey section of the National Coastal Path at Traeth Bychan. A further variety of short and longer walks can be made from the property.
These can be clearly planned using the pathfinder maps. Traeth Coch, Benllech, Llanbedrgoch, the heritage trail at Pentraeth, the burial chamber at Cromlech, Din Lligwy, Marianglas, Moelfre, Mynydd Bodafon provide a range of routes for all abilities. We will provide facilities for walkers by meeting the criteria for the WTB 'Walkers Welcome Scheme'.

On request equipment and/or luggage can be transported to an alternative venue where visitors may make an overnight stay or extend their holiday on a different part of the island in order to undertake some of the other recognised walks on the island, such as the circular Celtic Saints walks. We already have a commercial van which is suitable for the transportation of bikes etc.
The cycle route 'Hebog' (Falcon) established in 1997 as part of the Anglesey cycle routes (and national development of cycle routes) traverses the entrance and runs along the property's perimeter. Again, we will fulfil the criteria to meet the WTB 'Cyclists Welcome Scheme' in order to contribute to the development and promotion of cycle tourism in the area and nationally. When planning their holiday to the area visitors may decide to a 2 centre break. On request equipment and/or luggage can be transported to an alternative venue where visitors may make an overnight stay or extend their holiday on a different part of the island.
Many riders follow the four established cycling tour routes including 'Hebog', (see above under 'Cycling') which runs along the edge of the property and is popular with local riders and horse owners. There is adequate opportunity for visitors to bring their horse(s) where our 8 acres are stock proofed and offer space for horsebox storage and safe/secure grazing on our organic land. There are a number of designated bridleways on the island (mainly around Newborough) but there are further plans to develop more of these on the island. Lessons and rides are available at the local Cromlech Riding Stables just ½ mile from Plas Llanfair and there are 5 equestrian centres on the island.
The property is within easy reach of a range of the island's excellent and award winning beaches offering opportunities for bathing and a whole variety of beach activities and watersports including sailing and boating, surfing, windsurfing and waterskiing at Traeth Bychan (which has its own slipway and moorings and is the venue for Red Wharf Bay Sailing Club); at Moelfre (slipway access) - sub aqua, sailing and boating, fishing, and boat trips to see the dolphins and seals organised by the owners of Frôn guesthouse; sailing, windsurfing, angling, canoeing, waterskiing and kite sailing at Traeth Lligwy (slipway access), canoeing and sailing at Benllech, and canoeing, sailing, windsurfing and waterskiing at Traeth Coch (with moorings). The property has adequate space for the parking of boats and trailers during the visitors' stay. All of these venues are within a 5 minute drive from the property.
There are 8 courses on the island with Storws Wen being the closest in proximity to the property; a 9 hole par 34 course with two-storey clubhouse, less than 3 miles from Plas Llanfair. There are two other 9 hole courses on the island at Baron Hill on the outskirts of Beaumaris, and the public course at Llangefni. There are 18 hole courses at Anglesey Golf Club near Rhosneigr, Bull Bay Golf Club, Holyhead Golf Club in Trearddur Bay and the Princes' Golf Course in the grounds of Henllys Hall just outside Beamaris and there is a 12 hole course at Penrhyn Golf Complex in Llandaniel Fab.
Bird Watching, Wildlife & Nature
Anglesey's unspoilt natural environment means that there are opportunities to enjoy a huge range of flora and fauna in the diverse variety of habitats that continue to exist on the island. Sand dunes, muddy estuaries heathland, saltmarsh, woodland and rocky headlands provide habitats for an abundance of flowering plants. A number of country parks, reservoirs and nature reserves on the island provide protection for these habitats and attract visitors. Locally, Mynydd Bodafon supports many heathland flowers with Red Wharf Bay providing an ideal environment for shore and beach flowers. Cors Goch National Nature Reserve near Brynteg is rich in flowers, butterflies and insects. The island also offers opportunities for birdwatching with an extensive bird watching period. There are 13 major sites on the island. Coastally, the sites include South Stack, Cemlyn Bay and Red Wharf Bay where divers, sea ducks, waders and grebes can be found. At Plas Llanfair birds of prey such as kestrel, barn owl, sparrow hawk and buzzards can be seen as well as a variety of smaller birds; tits, finches, treecreeper, nuthatch, woodpecker, wren and other garden and field birds frequent the fields and gardens throughout the year.